MADE TO ORDER
The Princess Banks White Gold Cultured Diamond Ring
Regular price
Sale price
$2,720 AUD
Unit price
per
Sale
Sold out
MADE TO ORDER
This item has
6 week
production period.Expected to be ready for collection or dispatch by:
Tue 11April 2023
Details

Be transfixed by The Princess Banks White Gold Cultured Diamond Ring, an extraordinary - yet timeless - marvel of seven gemstones, and the ultimate sparkling luxury.

Pictured here is The Banks with a centre 1ct princess cut cultured diamond, but we invite you to personalise this style by selecting a different size or cut (price will adjust upon customisation). Inspired to reimagine it further? Get in touch if you have a specific gemstone in mind - there's nothing we can't source.

Why we love this ring:
- Total of six side princess cut diamonds for uninterrupted sparkle
- Four claw setting allows for maximum light for even more sparkles
- Princess cut creates a sleek, modern look

Thoughtfully handcrafted with recycled white gold sourced via our in-house jewellery recycling initiative, Gold Swap.
About cultured diamonds

Cultured diamonds are genuine diamonds, they simply form in a lab environment, not the Earth. Our bespoke cultured diamonds are indistinguishable from their natural counterparts and are only available in Excellent grades.
The bespoke process

Your dream ring is at your fingertips. Simply choose your setting, gemstone, precious metal and ring size, then we will bring your design to life within 6-8 weeks. Need it sooner? Get in touch.
Get store credit with Gold Swap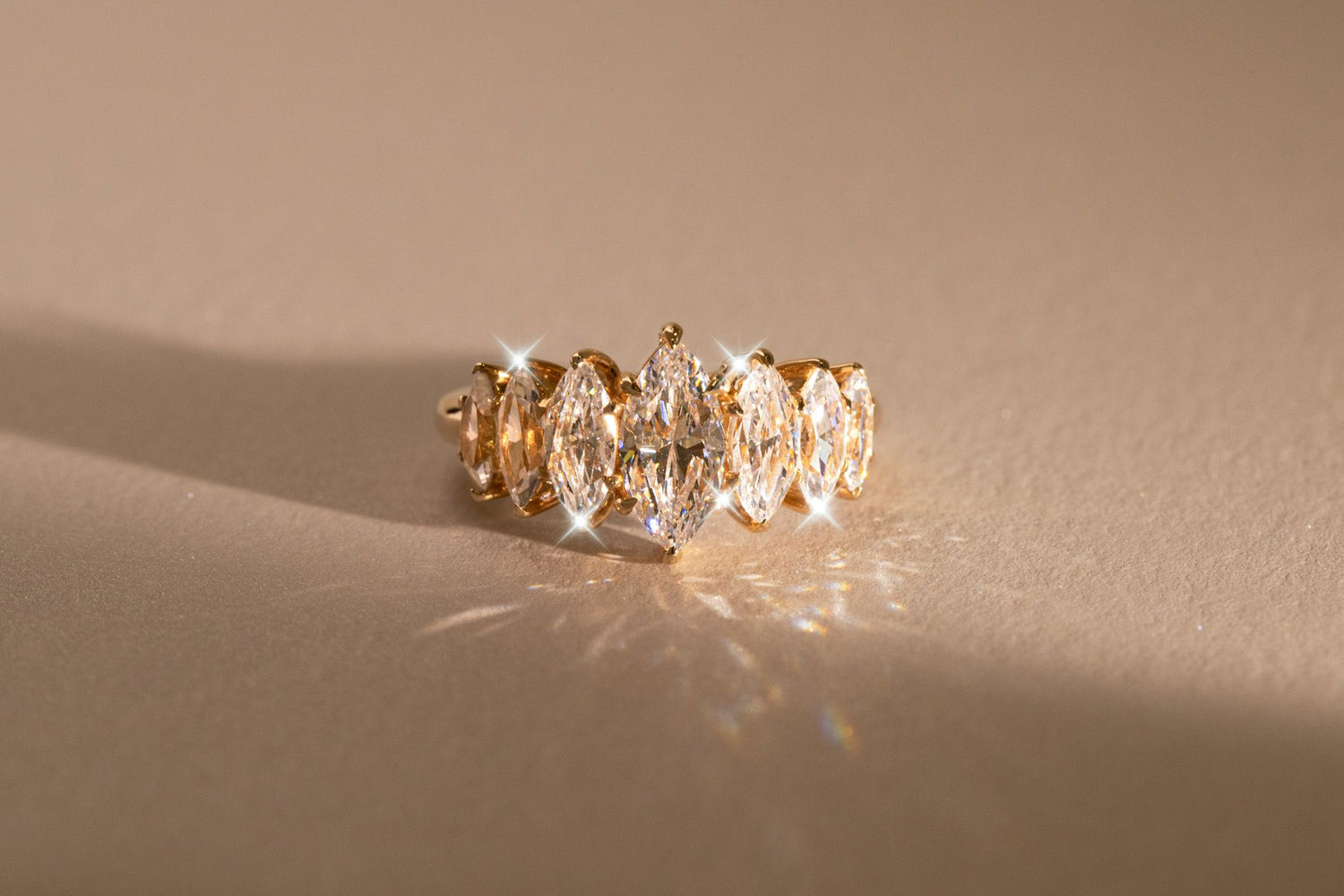 Why cultured diamonds?
Our Excellent quality cultured diamonds give you the possibility to get more for less. While physically and chemically identical to their natural counterparts, cultured diamonds are produced in a much more time and cost-effective way, making them an afforable diamond option while also eliminating the need for diamond mining.