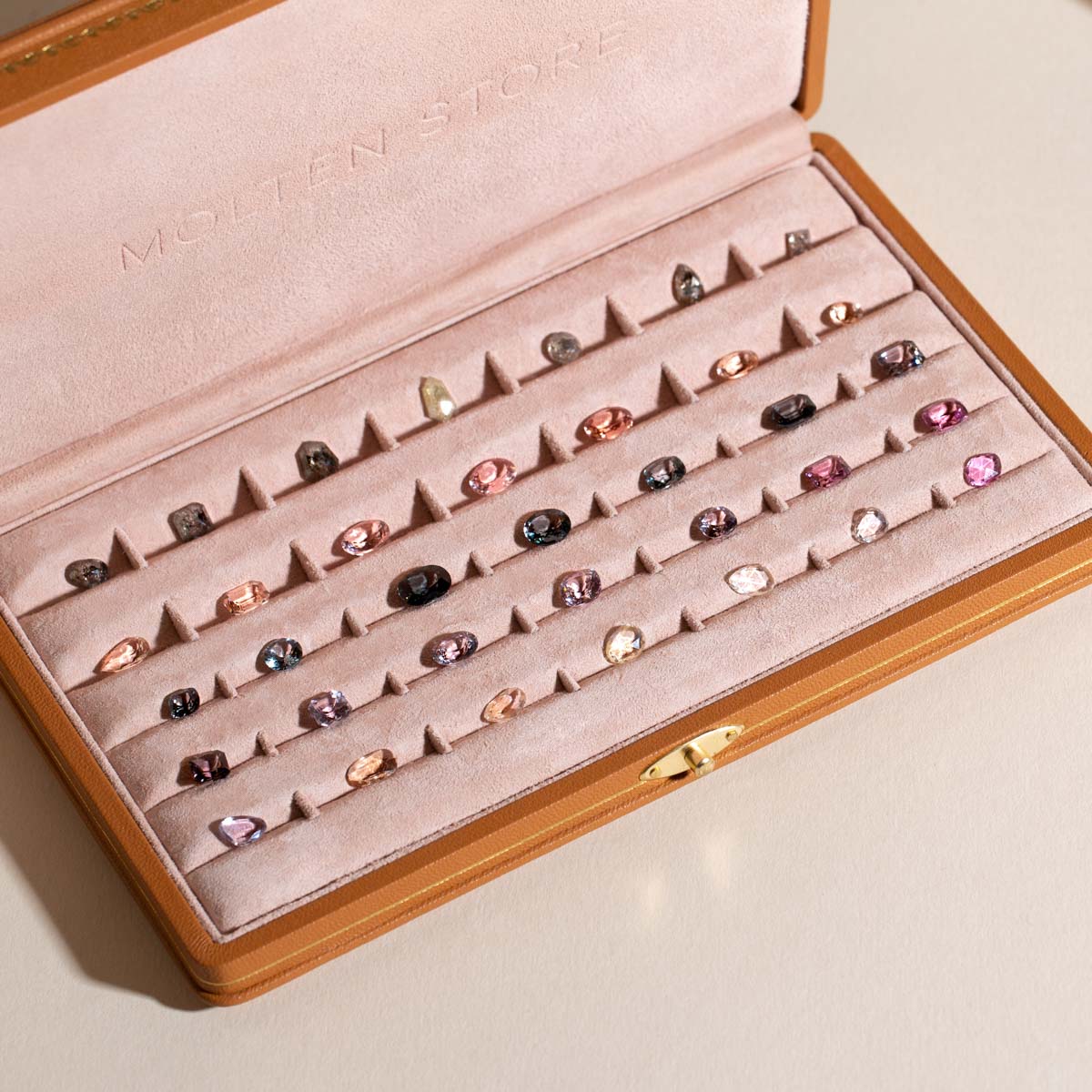 Schedule a consultation
Our consultations offer a relaxed opportunity for you to explore and create your dream custom jewellery.
While walk-ins are welcome, we recommend booking a dedicated time slot for 45 minutes of uninterrupted time with the guidance of one of our experts.
Plus, when you book and attend an Engagement Ring or Custom Jewellery Consultation, we'll gift you up to $100 off your new custom piece.
All consultations are obligation-free, with no cost to attend.
Book a consultation
Available consultations
Engagement Ring Consultation

Be inspired by our signature bespoke ring settings, explore our library of diamonds and gemstones up close, and gain expert advice.

Wedding Band Consultation

Explore our extensive collection of wedding bands up close and have our experts help you find a comfortable fit.

Custom Jewellery Consultation

Book a dedicated time slot with our friendly team to view our gemstone library and discuss your custom jewellery options.
Need a custom piece for Christmas?
Book a consultation and make a 50% deposit by October 27th to ensure a one-of-a-kind custom piece arrives just in time for December 25th.
Why should I book a consultation?

Booking a consultation allows you to receive personalised guidance from our expert team to bring your dream custom piece to life. During this dedicated time, you'll have the opportunity to discuss your vision, explore design options, and have and have all your questions answered. Plus, when you book and attend a consultation, you'll receive a $100 store credit, redeemable on your new piece.
What should I expect from the consultation?

Prior to your consultation, we'll reach out to you to for an initial conversation around what you're looking for, to ensure we have the specific gemstones in-store that align with your design brief. During your consultation, our friendly team will work closely with you to capture your vision and preferences. We'll discuss design options, offer guidance, and help you find a comfortable fit.
Can I bring someone else with me?

Absolutely! We encourage you to bring someone with you, whether it's a partner, friend, family member, or anyone whose opinion you value. Their input can be valuable during the decision-making process, and having someone there to share this exciting experience with can enhance the joy of creating your custom piece. We want your consultation to be as comfortable and enjoyable as possible.
Unable to visit our Brisbane boutiques?
Reach out to our team via email or phone us on 07 3252 9850 to start creating your custom ring from afar. From sharing up-close images of settings and gemstones, to answering every question that crosses your mind, our team is here to help you bring your dream finery to life, wherever you are.
Contact us